Tow pin receptacle is in the driver side frame rail

Remove cover and place inside the vehicle

Tow pin in the tool kit in the trunk

Install tow pin and ensure it is tight by utilizing a toll to lock into frame rail, confirming it is secure
Warning: the control arms are not a viable attachment point for loading this vehicle.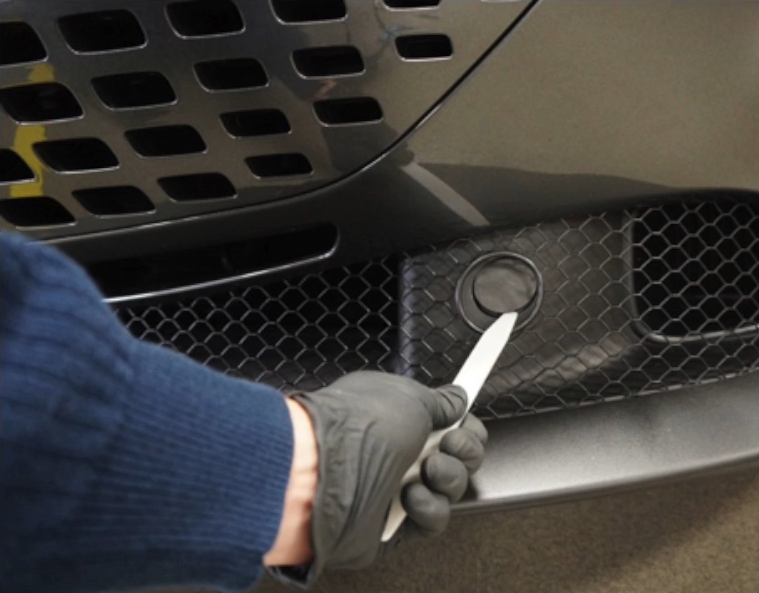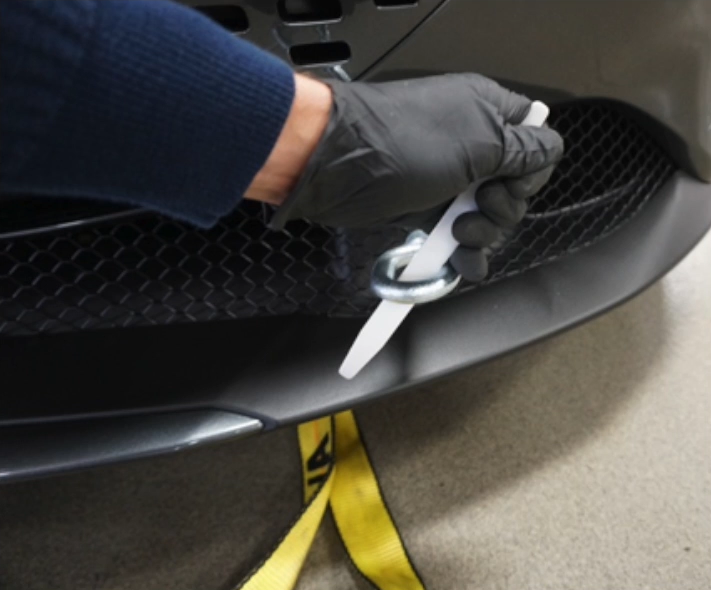 Utilize a lead and tow pin to catch strap to mitigate damage.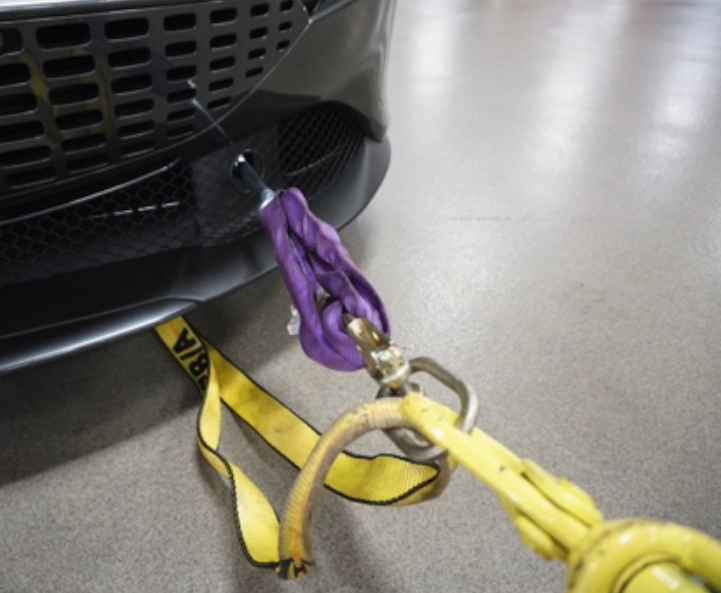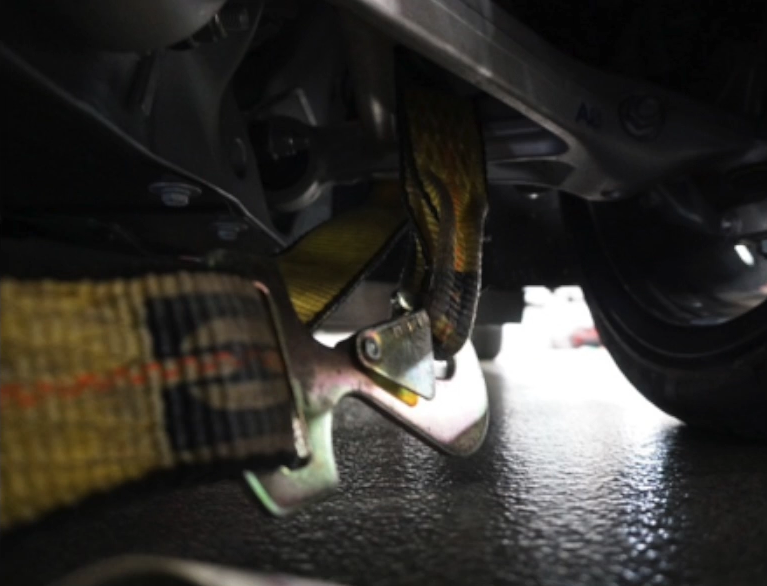 Gear Box override slot is located in the trunk floor behind the tool kit

The override tool is located in the tool kit

Remove the felt cover then remove the rubber cover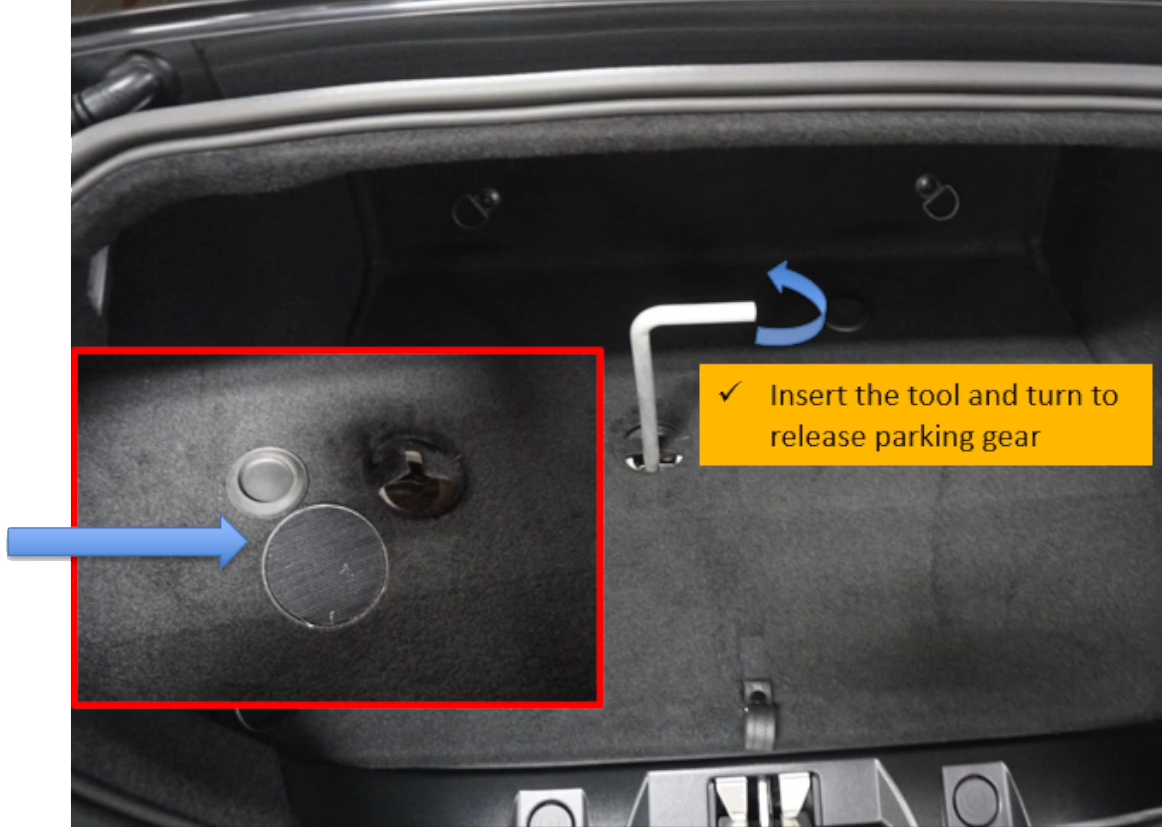 Before attempting to enter the car with the mechanical key press the buttons on the key fob in the following sequence:
Lock / Unlock/ Pop Luggage Compartment/ double press Unlock.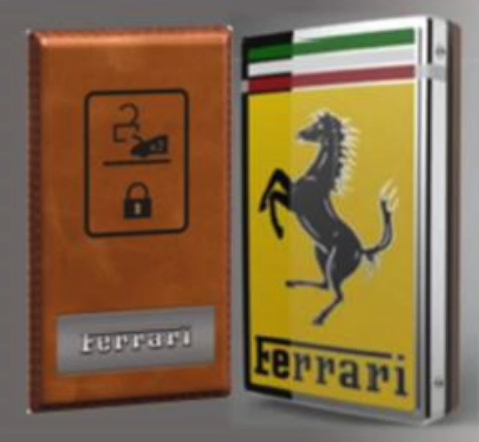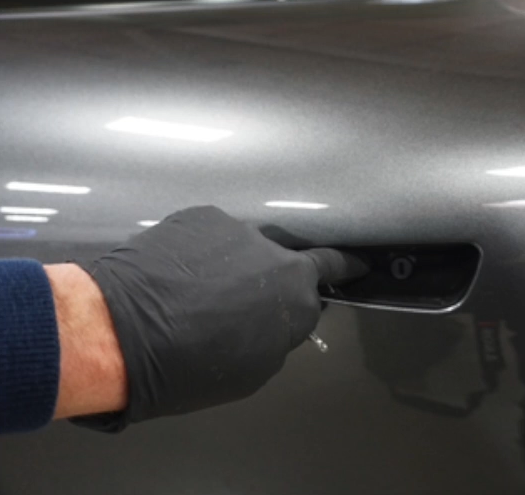 Mechanical Key should be used if the key fob is not functioning

When opening the door using the mechanical key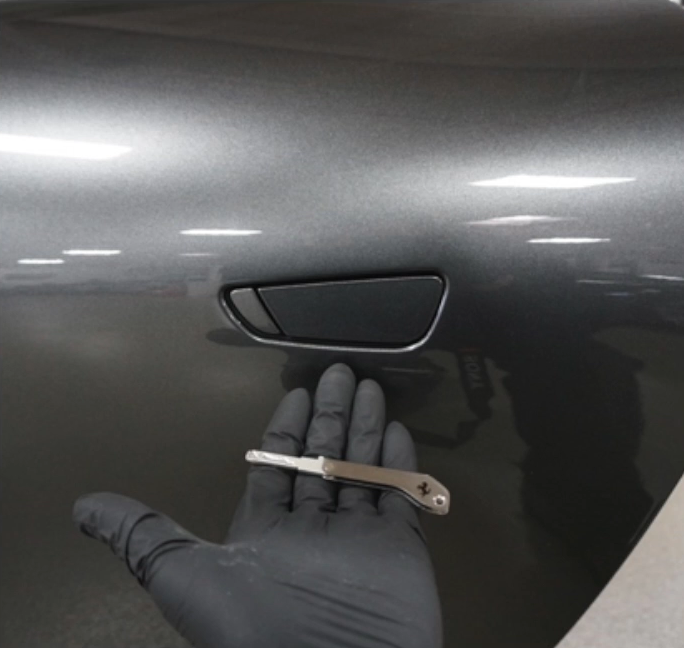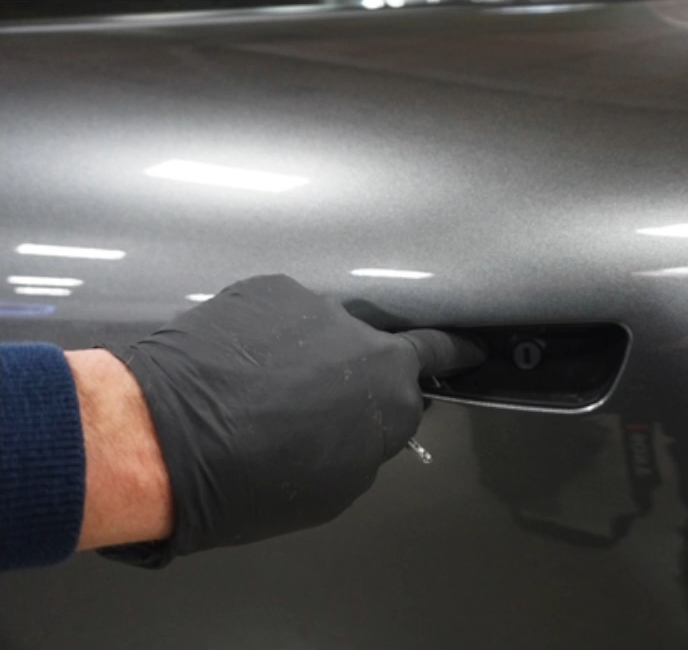 To deactive the alarm:
Place the Key Fob in the Key Fob holder as shown below with your foot on the brake and press the Start Stop button the first time to deactivate the alarm.

To start the car:
Continue to keep the brake pedal depressed and press the start top button a second time.
Depress both paddle levers to place in neutral.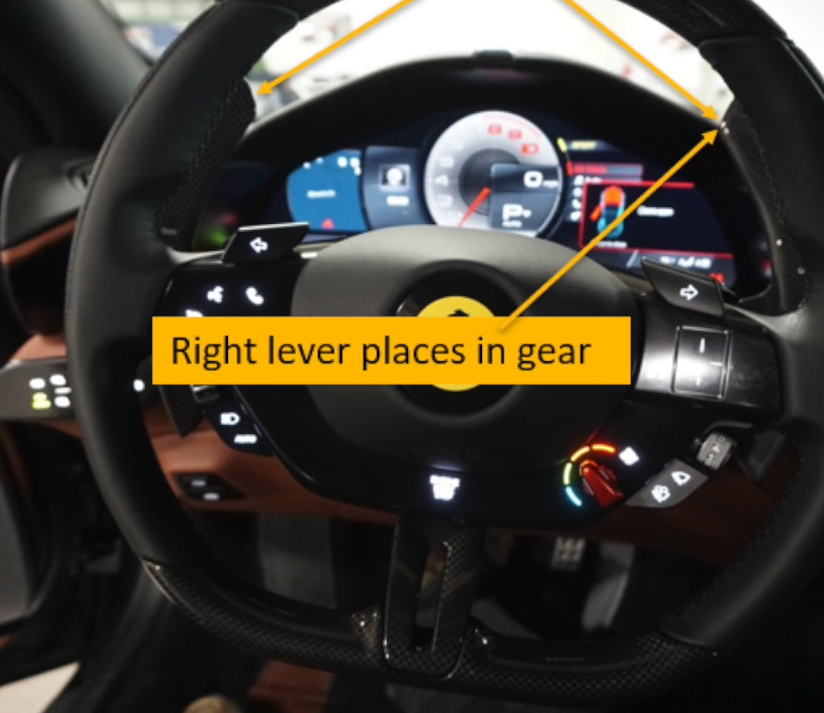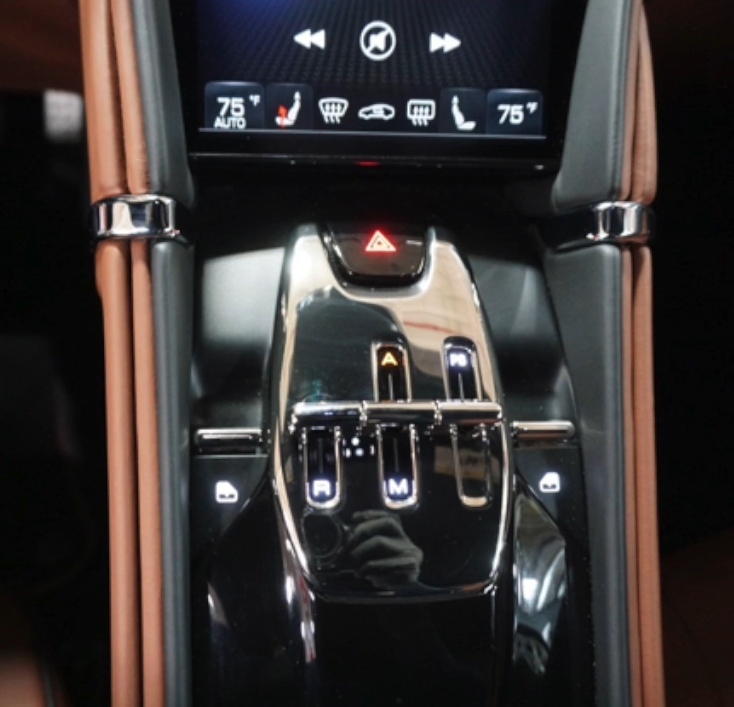 Pull left control lever rearward to engage Reverse

Pull center control lever rearward for Manual mode

Push the center control lever forward for Auto mode

Push the right control lever forward for performance launch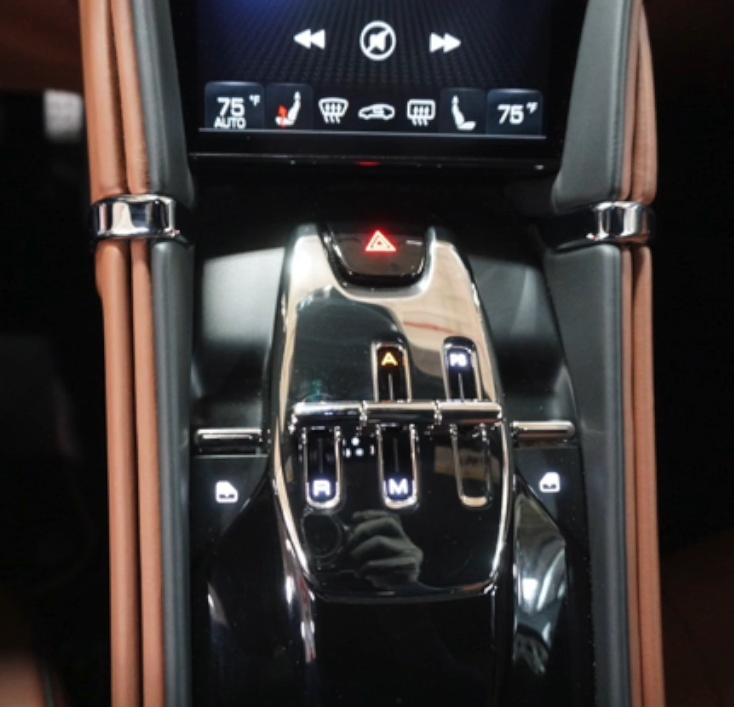 Connect with a dealership representative and a complete a vehicle condition report. Be sure to exchange business cards and pick up new seat covers from service for future transports.